Best Bone Conduction Sunglasses Review 2019
During the past few years, bone conduction sunglasses really have been hotly discussed over several croudfunding platforms such as Kickstarter and Indiegogo.
Since AI is all the rage these days, every company is trying to relate their product to artificial intelligence, naming their product as smart glasses, AI assistant or showing off their product as AI chip integrated to help wearers record and analyze their daily life.
Bone conduction technology combining with artificial intelligence does seem to be the future.
But after stripping out the fripperies and looking into the bone conduction sunglasses, I wonder, will this thing really last?
This is a in-depth analysis of all kinds of bone conduction glasses in the market or crowdfunding. Let's see which of them are worth a try.
Bone Conduction, Advantages?
First of all, bone conduction HAS its weakness, I'll give you that. Since the sound is transmitted through the skull into inner ear rather than through the air, it as a matter of fact does feel a bit weird when you first try it. The way you perceive your own voice comparing to what others hear is a perfect example.
The first time I heard my own voice coming out of a recorder really took me by surprise that I actually had such unpleasant voice. But we have to admit it that bone conduction does have some advantages over traditional earbuds.
With bone conduction headphones your perceptions for outer world will not be blocked because bone conduction allows you to hear with your ears open to the surroundings. Moreover, bone conduction is also another opportunity for some of the hearing-impaired people. For these people they used to need to be surgically implanted a device to convert the through-the-air sound transmission to vibration. Now this process could be replaced by these commercial bone conduction devices on the market, without any risks that a surgery would possibly bring.
There is no doubt that Aftershokz's headphones have made quite a carrier for bone conduction technology, but apart from these ordinary everyday headphones, wouldn't you crave something more stylish to express yourself?
Bone conduction sunglasses is probably one of the best products combining bone conduction technology with another practical gadget. Without further ado, below we've listed probably all of the bone conduction sunglasses and for each of them we've given a short review. There are good ones and bad ones, and maybe one day the glasses we are not optimistic about today will be the ones that sell best due to various reasons. Just don't judge too soon.
Zungle Viper Bluetooth Sunglasses

I think many would agree with me if I say Zungle Panther (first generation product of Zungle) was not worth the money. But still we have to admit that Zungle is one of the few brands who had the thought and courage to combine bone conduction with fashion sunglasses and finally made this concept into real products in the first place. It's not the earliest, but it's definitely the most successful one regardless of the product quality.
As the subsequent model of Zungle Panther, Zungle Viper comes with 3 different color frames (matte black, matte gray and matte white) and 8 UV400 polarized lenses with FDA certification.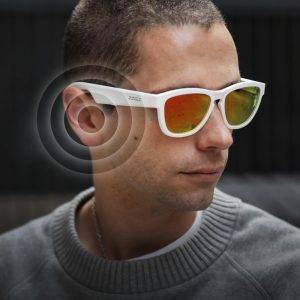 Bluetooth is upgraded to 5.0 but the battery is reduced from 300mAh to 115mAh, though they claim this generation has the same battery life as the previous one. With its battery capacity significantly reduced I'm curious why the weight is added to 50g, comparing with the previous 45g weight.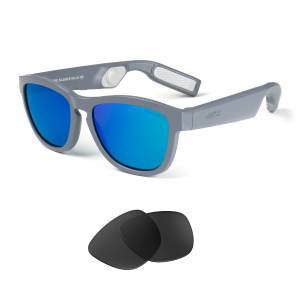 Apart from these differences, what is loved and discussed most is the sleek new design, apparently much more high tech and stylish. With 5g more weight the glasses look compact and simple rather than cumbersome. The ad footage shows the glasses have a better sound leakage control, allowing a higher privacy level.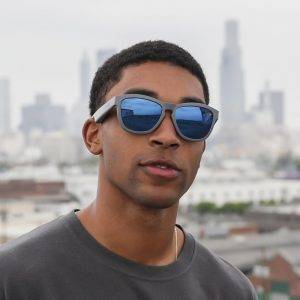 Above all, this is not a huge upgrade from Panther. We will give a more comprehensive review when the product is shipped. One thing to note is that whatever their product is like, Zungle is one of the few brands who actually deliver on their promises since their kickstarter project started, so we are pretty confident about this Viper Sunglasses.
Pros
Enhanced sound quality and leakage control
Bluetooth 5.0
Less than 1 hour charging time
Sleek new look
Cons
Weighing 5g more than previous model (50g)
At the moment Zungle is sold both on its official website and Amazon. There are three sellers currently selling Zungle Viper on Amazon but THIS is the only official Zungle listing.
LET Glass presents themselves as the smart home center and acts as your daily A.I. assistant. Its frame is integrated with the built-in ARM Cortex processor, allowing for everyday activity tracking. With its dedicated app installed in your phone, you could easily set reminders, enable broadcast get GPS directions and accurate weather report.

LET bone conduction sunglass presents itself as a pair of high-tech AI glasses with a fashion-forward look. Comparing with those old-fashioned Clark Kent bone conduction glasses, the frame and legs of the LET Glass is so slim that at first glance you wouldn't even notice this is a smart glass. But it does feature a built-in microphone bone conduction speaker and the touch interface is embedded on the side of the frame. With its integrated ARM Cortex processor, you could easily track daily activity without even touching your phone.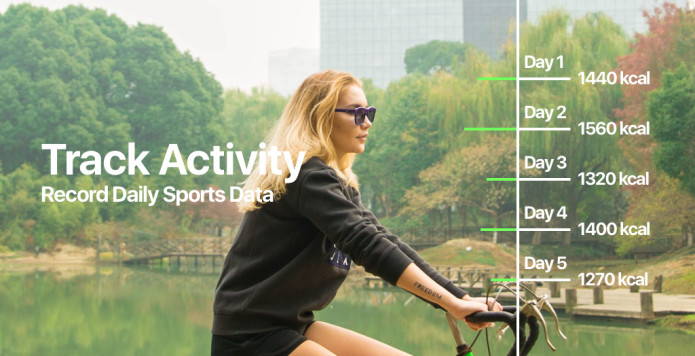 The glass is also integrated with Amazon Alexa and other voice assistant, so you could interact with your smart home wherever you are on the go. It also has photochromic lenses, clear indoors and darken when exposed to sunlight.
If they could have been shipped as planned, I'd have had any hesitation in deciding that LET Glasses and Vue Smart Glasses are the best ever smart A.I. glasses. But the truth is they seem to be way behind schedule. Let's hope the glasses will be sent out soon.
Pros:
Magnetic charging
On-head activation
Three frame shape choices
Zero waste VR-Ready Package
Vue's bone conduction sunglasses basically has everything LET does, except that Vue Smart Glasses have the 6-axis accelerometer & gyroscope sensors, enabling more accurate activity tracking (LET probabably has sensors too, otherwise they would have to track through your cell phone sensors).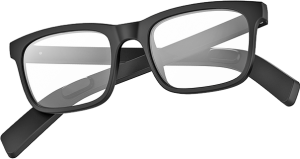 If you notice Vue is the only Glasses that has "Smart" in their official title. I'm not saying that it is an artificial intelligence assistant. But since they have so many sensors and smart features, Vue deserves this name more than other brands who, though have no feature near AI, still have the gall to name themselves AI smart glasses (actually Vue is the only bone conduction glasses so far I've seen who have added SMART in their official product name).
Activity tracking is the core of Vue. Just a couple of years ago, you needed those smart wristbands to analyse your sport, now a pair of glasses will do even more. In conclusion, Vue focuses on activity tracking while LET is aimed at controlling your smart home). Apparently their estimated delivery was originally somewhere in 2017 but again, you know what's the case.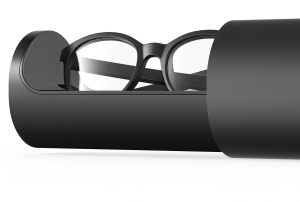 Pros:
Wireless charging case
Open API for developers
2 frame shape choices
Ossii Glasses feature an aerospace metal tool-free front rim and a 3-point locking system that lets you instantly change the visual experience based on your surroundings.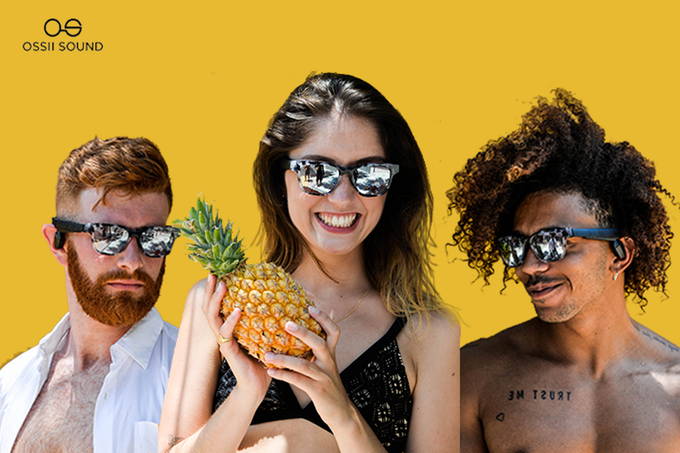 I guess you could call this a pair of modular glasses because not only could the lenses be effortlessly swapped, but even the bone conduction speakers are removable as well when you just want it to be a normal pair of sunglasses. The whole body of the glasses is IPX6 certificated so it is able to easily handle water splash and daily dust.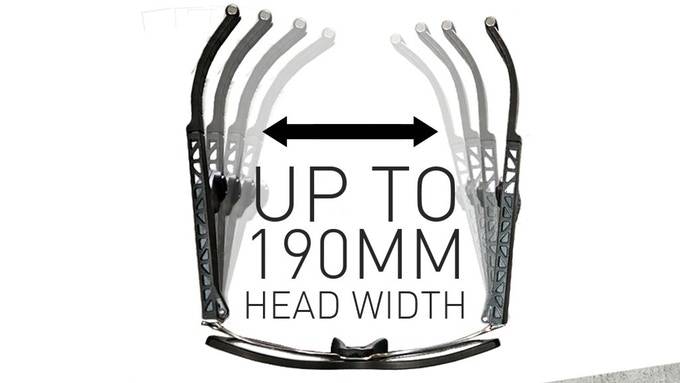 The only thing I don't like is the frame legs which have been deliberately made thicker to fit the slideway for the detachable bluetooth module, though due to the material it's still lightweight. Anyway, Ossii Glasses will make a good pair of modular glasses for different occasions.
Pros:
Fully adjustable temple tips for different sizes
Instant swap lenses
Modular design, highly customizable
DigiOptix Bone Conduction Camera Glasses
DigiOptix Camera Glasses may be the glasses many have been craving for a long time. It dispenses with traditional spy glasses' large cumbersome Clark Kent frames. Instead, it has relatively thin and lightweight outfit with both built-in camera and bone conduction speakers.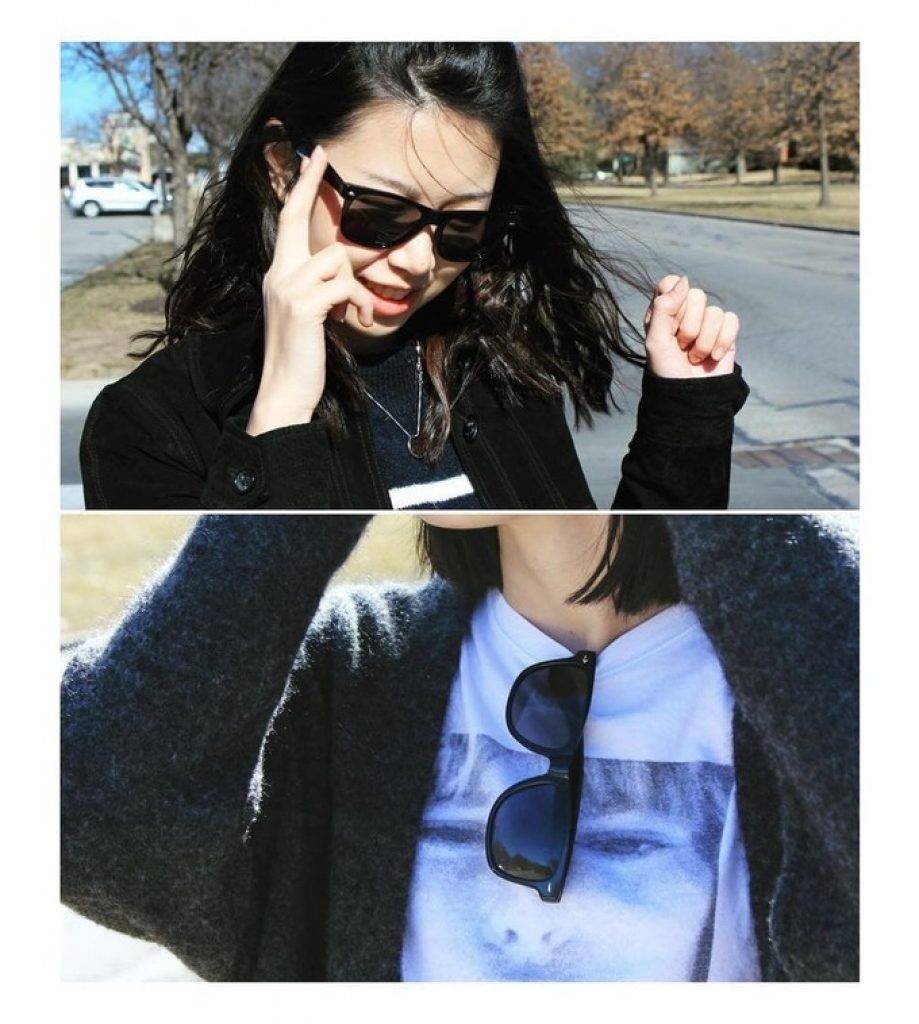 Connecting with your cell phone, these glasses may even implement more smart features. Calling it a 007 James Bond gadget wouldn't be too much. I've already imagined so many scenarios where I could easily use these camera lenses to do something I probably am not able to do with traditional glasses and cameras. I do have some scruples using them and there may also be some legal issues as to where and how you could use them. But just have the thought of wearing such a pair of bone conduction sunglasses makes me excited.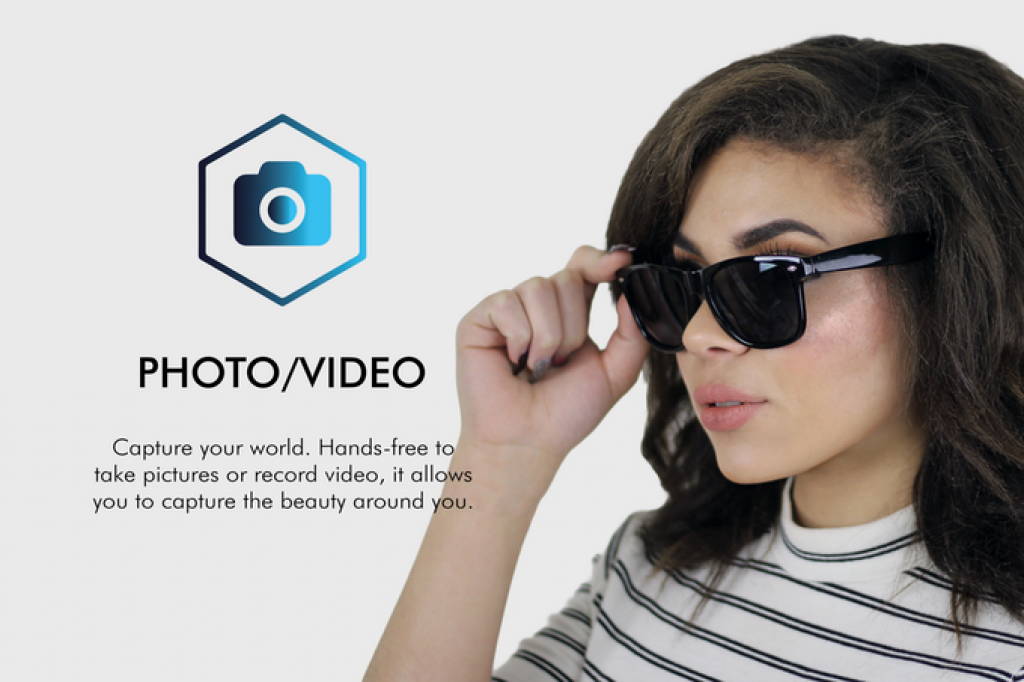 On the side of the glasses arm it is also fit in a gesture panel for music controls like the first generation Zungle Panther. Although it's too soon to see whether this feature is good or not but judging from the gesture performance on Zungle, it's bad. They should try to develop interactions other than gesture control because it really sucks. The additional headphone port is really a plus because now you don't need to put up with the sometimes distorted bone conduction sound quality. But this feature really contravenes the original idea of bone conduction technology.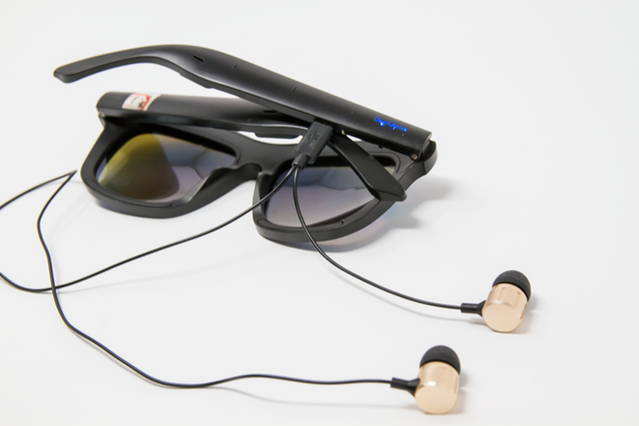 We wear bone conduction headphones not because they sound better but because they could offer a way of listening in which both our ears could be open to the surroundings so that we are fully aware of the environment. And this port just ruins that. Anyway, it does provide a way to enjoy better sound when you want to.
Pros:
Camera feature
Additional headphone port for better sound qua
Cons:
Too little detailed information revealed
MusicLens was probably the only bone conduction sunglasses brand that took part in the CES this year. Despite MusicLens's ambition, the result seems not to be what they expected.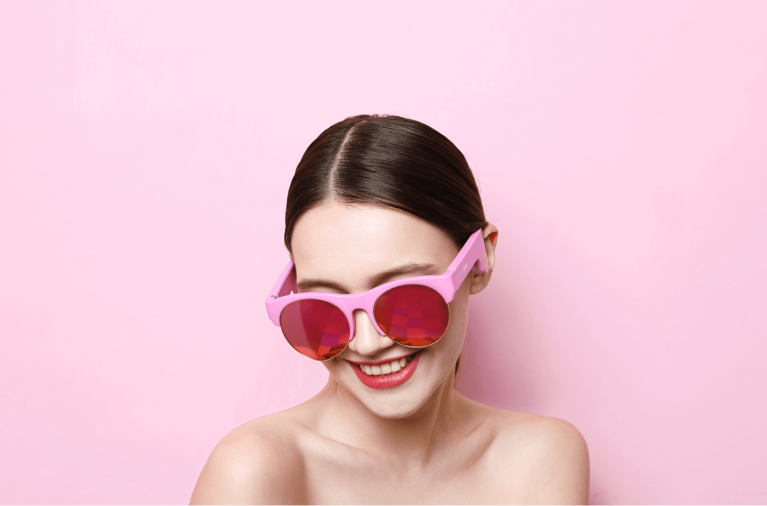 According to Rhiannon Williams, who was there at CES 2018 to experience the MusicLens, there definitely was something wrong with the bone conduction speaker they used. She later wrote in her news report, I quote, "While the glasses themselves were lightweight and not entirely hideous, it was extremely difficult to actually hear the tinny music blasting from the small speakers." You can find her whole news report on MusicLens here. MusicLens came in 3 styles, Modern, Vogue and Geek. But honestly the first two look as if they were for children.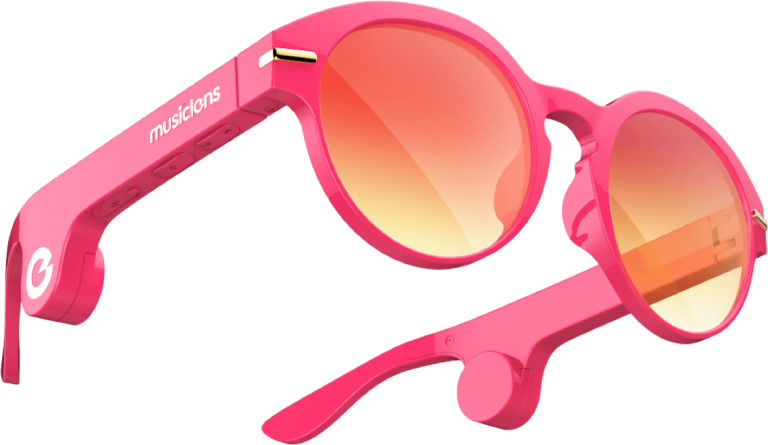 Apart from that, MusicLens features IP54 water and dust resistant and smart facial recognition to identify wearing status to pause and play music. Here you may think that this product is nothing comparing to the others. However, there is a killer feature in this product – with MusicLens you can listen to radio directly without your phone. I know this is probably not a function everyone longs for but it definitely raises somebody's appetite.
Bright color selection, may be a toy for children
FM radio capability
Not many smart features
Bad bone conduction vibrator
VocalSkull Bone Conduction Sunglasses (and the like)
Apart from those crowdfunding glasses (most of which haven't delivered on their promises yet), there are also a group of brands who skip kickstarter or indiegogo and directly go on retailer selling platforms like Amazon or Best Buy. They dare to confront the bad reviews and expose their products' drawbacks to consumers and continue working on their products until they are better.
Indeed fake reviews are also on the march on most platforms, but we see actual measures taken by these platforms to eradicate these problems and they do work to some degree. I praise those brands who sell both on their websites and Amazon and thus provide customers with a fair insight into their product, among which VocalSkull really makes a good example.
I'm not insinuating that VocalSkull Bone Conduction Sunglasses is a flawless product. And judging from their rates you wouldn't think so either. But they really did great in satisfying their customers' needs and offering wonderful customer service. Last December I purchased a pair of their bone conduction glasses on Amazon and complained about the sound quality and asked if they offered a white frame version (the review now have been removed somehow), almost half a year later, they launch this white frame bone conduction glasses with better sound quality (as they claim). I won't judge whether the sound quality actually becomes better or not (actually I can't tell the difference, sound leakage control is better though quick update, the latest white frame version has awesome sound quality, they are really upgrading the tech here), but I can tell they are really listening to what their customer says and are trying to improve.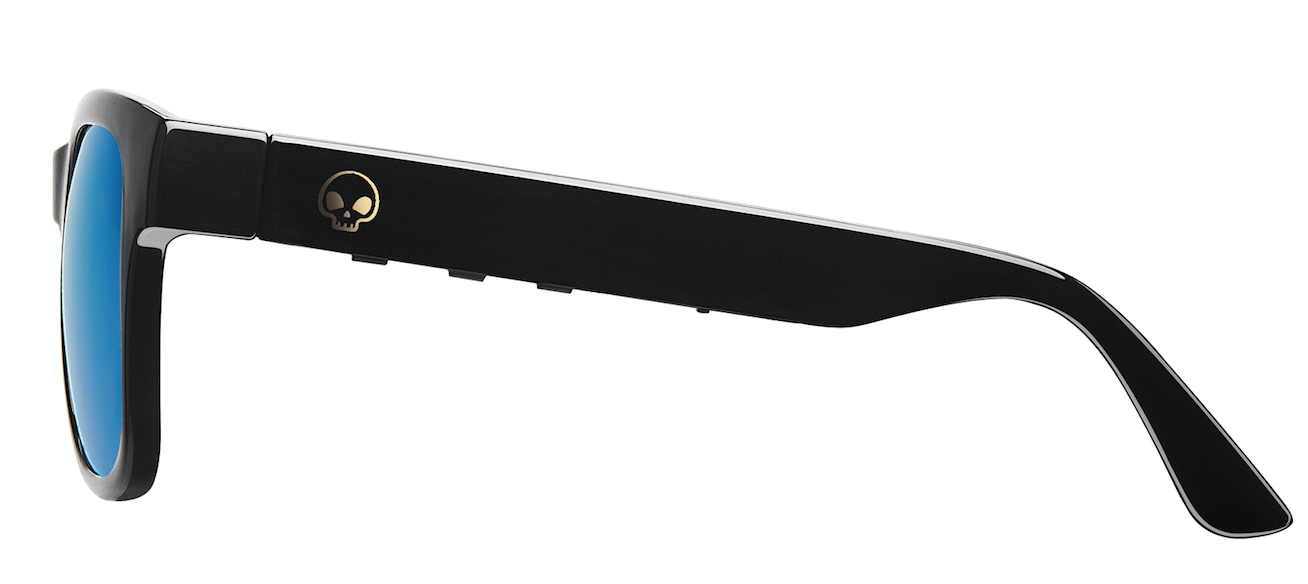 Check out the latest version of VocalSkull bone conduction glasses here on Amazon.
If you are looking for a pair of smart glasses that can track your everyday sports, buy Vue Smart Glasses.
If your house is highly digitalized and you want everything in your smart home in control, LET Glass is your choice.
If you frequently appear in different occasions and need to change your glass style accordingly, try Ossii Sound Glasses.
If you want to take photos without being noticed like a spy, you won't want to miss DigiOptix.
However!!!
About all those crowdfunding bone conduction sunglasses, one thing in common, as you've probably noticed, is that, they delay, instead of delivery, again and again (except Zungle, quite a lot of other brands on kickstarter and indiegogo have been postpoing their delivery date).
If you'd like to support one of those crowdfunding bone conduction glasses, I recommend that you stay put. Don't get me wrong. There are great projects there but regarding bone conduction glasses, buying REAL products that you actually have access to on online platforms such as Amazon and eBay may be a better idea.